Output your papers to print and digital, no time wasted on typesetting or formatting
We help assessment organisations to run an efficient test publishing process
Just because you've finalised what's in your test, that doesn't mean the hard work is over. Getting a test exam-ready poses unique and difficult publishing challenges. Fortunately, GradeMaker Pro provides integrated output tools that will save months of production time and huge portions of your budget – while minimising staff access to final exams for improved security.
GradeMaker Pro supports your assessment strategy whatever your test delivery method. Use the same authoring solution to output tests to your preferred on-screen test player, or as an instantly typeset print-ready paper. 
Your process could benefit from dual-output test publishing if…
As an all-digital test publisher:
As a digital and paper test publisher:
As an all-paper test publisher: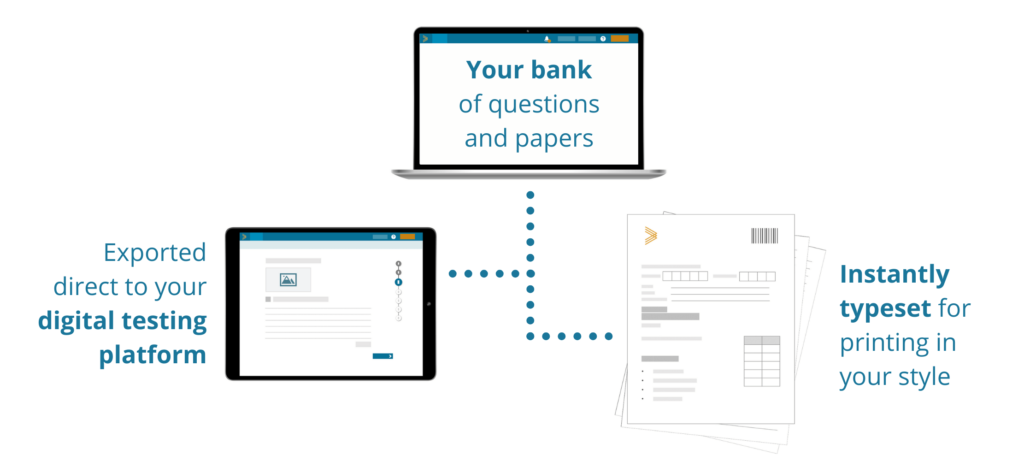 GradeMaker Pro gives you...
There is a simple way to make publishing tests much more efficient.

GradeMaker Pro provides automated output tools for print and digital that you won't find anywhere else.
As a test developer using GradeMaker, you will: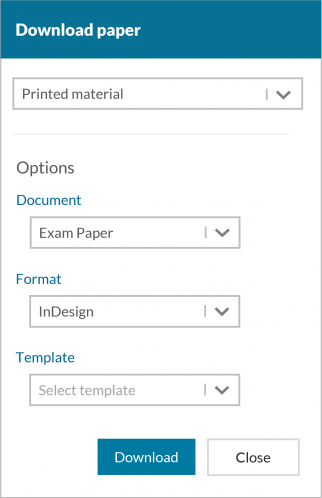 What else can you do with GradeMaker?