GradeMaker offers both online and face-to-face training

Regardless of the skills and experience of your authoring team, ongoing professional development is a core priority of awarding bodies around the world.
GradeMaker's unique training offering allows your team to work alongside world-class assessment experts while they create, review and approve your items and papers.
After an initial training session which addresses the specific training goals of your organisation, our expert consultants provide ongoing, one-to-one mentoring using GradeMaker Pro's review tools. In this way, new skills are put into practice as your team creates new assessments, embedding and reinforcing the initial training.
After initial training, ongoing support is seamlessly embedded in your exam authoring cycle
Training could focus on one or more of the following areas, or you could specify your own topic.
Choose from face-to-face or webinar-based initial training, then decide the stage in the authoring cycle in which your team would most benefit from support and mentoring.
GradeMaker's expert consultants will review your team's content using GradeMaker Pro's sophisticated review tools, providing detailed and specific item level feedback.
Depending upon the experience and confidence of your team, you could also opt for additional, top-up webinar training sessions.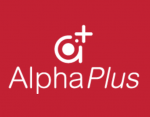 This training package is offered in partnership with AlphaPlus, an education consultancy specialising in the design, development and deployment of qualifications designed for today's learners, to equip them with the skills they need for tomorrow's world.
AlphaPlus has a global reputation and supports Awarding Organisations, professional bodies and government departments world-wide.