A powerful national outcomes dashboard provided in partnership with FFT
We help you to monitor national education outcomes with an advanced results analysis dashboard
The first step to improving learner outcomes is to identify issues that are preventing student progress. In partnership with FFT we are helping Ministries of Education around to world to use their assessment data to do just this. 
Our results analysis platform enables you to use your exam data to inform effective interventions, leading to long term educational improvements.
(This service is only available outside the UK)
We can help you to understand knowledge gaps and compare school performance if...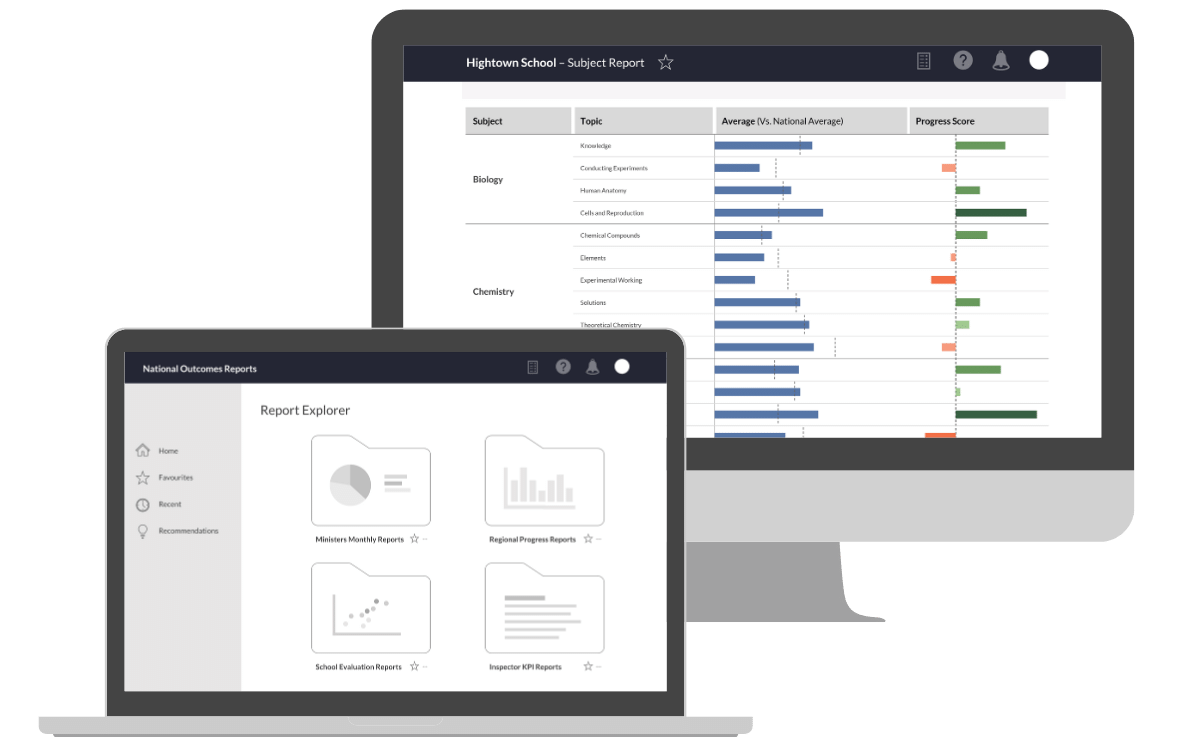 GradeMaker Analytics gives you...
There is a smarter way to evaluate your assessment data.

GradeMaker Analytics provides a powerful dashboard to help you analyse results and drive real progress.
Using GradeMaker Analytics you will:
What else can you do with GradeMaker?