GradeMaker is a secure online authoring platform which helps awarding organisations make the transition from print to digital – without the headache.
If you are looking to lay the foundation for commissioning and delivering more on-screen testing in the future, we can help. GradeMaker Pro provides a sophisticated and user-friendly authoring environment which can completely revolutionise your processes. It enables whole paper authoring as well as item banking, enabling your output to be fast and flexible, delivering whatever online or print formats your candidates need.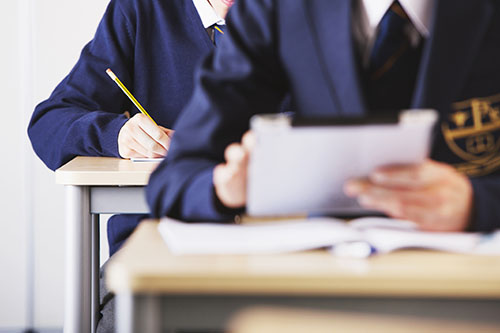 We are part of a group which specialises in helping customers maintain the security, quality and overall integrity of their testing. Stephen Austin is one member of our group, so you can be confident that security is at the heart of what we do.
Our online tools are already used by exam authorities around the globe to improve the efficiency, quality and security of their tests.
We aim to:
Help you to innovate at your own place.
Give you full flexibility of delivery systems and test players.
Streamline your authoring workflows and speed up production processes.
Enable you to easily monitor progress across every project.
Enhance your security and help you to be fully confident that you have control of your assets.
Support your quest for quality to help you maintain a strong reputation in your field.
Ensure that you are laying the foundations for on-screen testing in the most efficient and secure way possible.
Whether your ready to take the leap, or just want to explore some options for innovation, we know you'll want to be sure of the right next step. If you have any questions at all, ask them here, and we would be delighted to help.