GradeMaker Pro is designed to help you drive up quality

Quality is at the heart of fair assessment. Tracking the coverage, review cycles and data around your exams is core to good practice. Consistency of approach is key.
Using GradeMaker Pro your authors can easily create complex items, and your reviewers have sophisticated review tools to make their job easier. 
Using this powerful but easy to use tool drives up the quality of all your authoring and reviewing and gives you the data you need to prove fairness and validity of all your tests.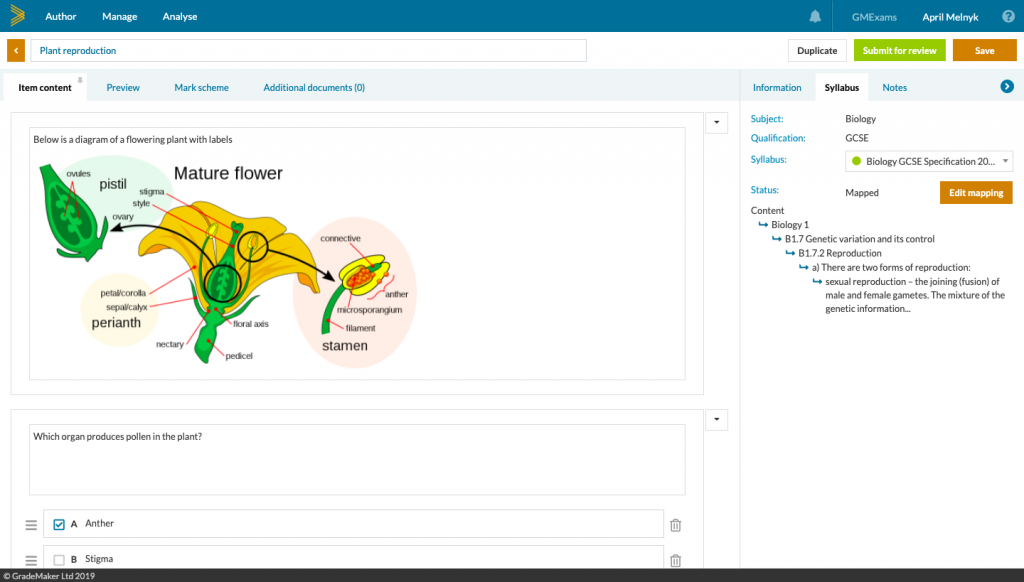 "We are now using GradeMaker Pro for all of our exam authoring. We have really valued the level of support we have been given by the GradeMaker team throughout the transition process, and continue to value a productive partnership with the company."