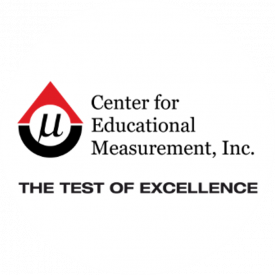 CEM is a well-respected independent assessment body based in the Philippines, providing a diverse set of high-stakes assessments to the academe, professional organizations and other industries for their various testing needs.
CEM began working with GradeMaker to seek solutions for enhancing their item bank authoring systems. Amongst their priorities were to automate test construction, enhance security, and make further developments to quality control procedures.
Following a successful pilot, CEM has now chosen GradeMaker Pro to be their new authoring platform, to support them in streamlining their services.
Father Roderick C. Salazar, Jr., SVD, Acting CEO at CEM said: 
"GradeMaker Pro is really going to revolutionise our authoring process. I am confident that these are the right tools to help us deliver on our commitments to excellence and enable us to adapt to the changing needs of educators and students as we continue to expand our test delivery offerings."
Managing Director of Grademaker, David Haggie, said: 
"We are delighted that we will have the opportunity to support CEM through this exciting transition and are excited to help them innovate their services over the next three years."
Find out more about the ways we support institutions like yours: