The Zimbabwe School Examinations Council (Zimsec) is an internationally accredited examinations board responsible for high stakes school assessments.
Zimsec is at the heart of Zimbabwe's education sector, and is widely regarded as a centre of excellence within Africa.
Flexibility, Reusability, and Security in Question Paper Development
In 2017 Zimsec wanted to strengthen their security, increase the quality of their assessments, and boost the efficiency of their examination production processes. 
Their aim was to deliver better quality examination content, reduce the risk of leakages and ensure tighter operational control over exam authoring.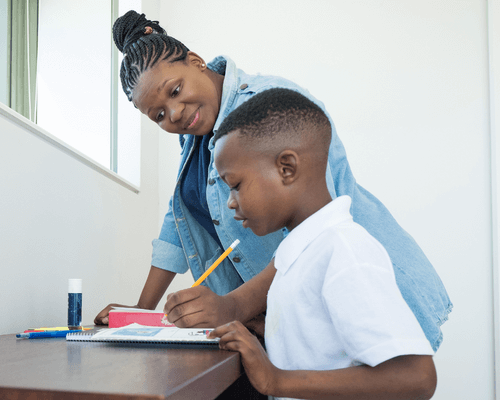 The Zimsec Board and Senior Management therefore decided to find an electronic item banking system.
They chose GradeMaker Pro because it offered them the flexibility to involve a wide range of contributors in the authoring process, without creating technical barriers to use.
The Zimsec team wanted to prioritise the security of their papers throughout the systems change. It was important that the did not sacrifice security for efficiency. Fortunately for them, after adopting GradeMaker, they were able to do both.
On implementing the system, they immediately customised the GradeMaker digital workflow to carry their items and papers between proofreaders and approvers. This feature in particular was powerful for the management team, as it enabled a much smoother transfer of work than the manual, paper based system they had relied upon previously. As a result, they were able to more frequently meet deadlines without any risk of unauthorised access to the content being shared.
Not only are production workflows running more smoothly, but once complete, exam questions can be more easily managed and re-used in their item bank. From this item bank,  Subject Managers quickly assemble papers from individual approved questions, instead of having to wait for whole papers to reach them.
Rolling Out Digital Question Paper Development
They are currently in their fifth year of using the GradeMaker Pro software and have expanded their use to write assessments for a full 37 subjects. 
In this time they have been able to replace a fragmented, manual development set-up and bring in a more streamlined, secure process for the majority of their exams.
"The GradeMaker system is user friendly, interactive and more secure because they contain security features that ensure no leakage. The tracker within the software ensures that papers are not predictable from one year to another"
See for yourself how Zimsec have achieved a flexible, futureproof authoring process.
Below are two studies provided by Zimsec on their experiences of digitising their question paper development process.
See Online Authoring in Action
For a personalised demonstration of our test production and publishing tools, just fill in the form below. One of our team will get back to you as soon as possible to arrange a time and date that suits you.
We are proud to work with a wide range of leading assessment organisations.