How many different guidance documents do you need your authors to work from during the test development process?
Awarding Bodies that want their tests to meet a consistently high standard provide their authors with:
Item writing best practice
Question exemplars and past papers
House Style guide
Mark schemes
Syllabus/specification
Assessment objectives
Quality Assurance forms
The quality of assessments can be at risk if these essential items of author guidance aren't adhered to.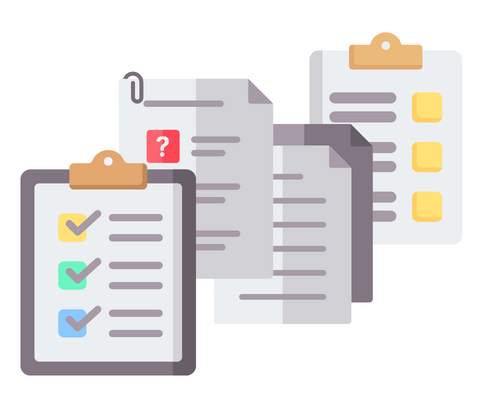 Unfortunately, these documents are often stored inconsistently, sent as email attachments or held as printouts.
This means that authors and reviewers may not be working from the most up to date versions of files or may not have easy access to them during the writing process. This can lead to delays, either for authors having to ask for assistance, or for reviewers who have to remedy avoidable errors.  
These files are centrally managed and can be assigned to specific subjects, qualifications and user permission level. The relevant tasks and information will be made automatically available to your contributors when and where they need it.
The Awarding Body Documents Area
Instead of trying to manage multiple folders where users must search through various irrelevant documents, you can centrally manage a whole library of useful guides in GradeMaker.
You will be able to automatically share the right documents with the right people, ensuring that everyone always has straightforward access to most up to date versions of the relevant files.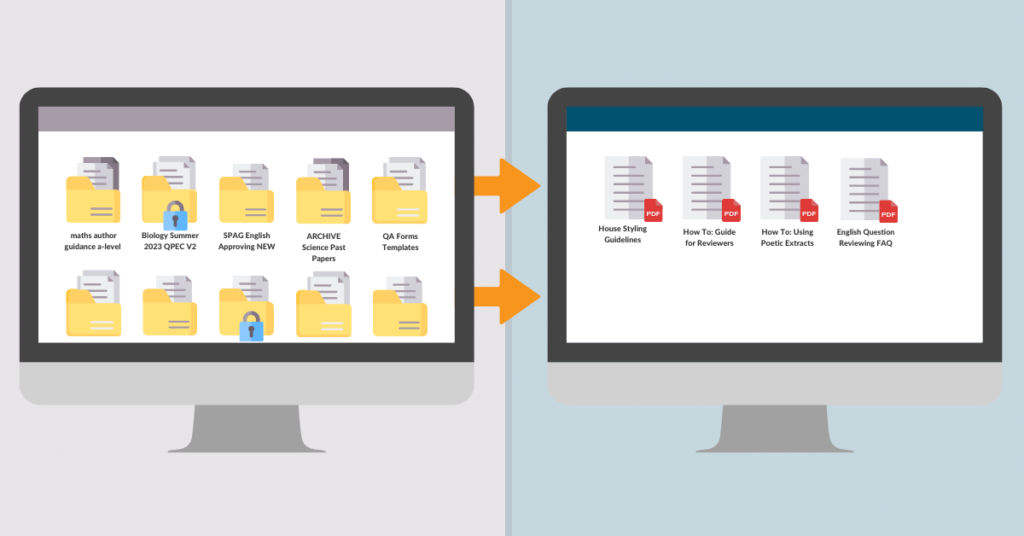 When you upload documents to this area in GradeMaker, you can specify that they only appear for users with certain user-permission roles and will only be available in particular subjects and qualifications. This enables your authors and reviewers to more readily find guidance specific to their area, thereby supporting the quality and consistency of their work.
Tabs For Question Specific Guidance and Mapping
GradeMaker Pro is designed to make accessing key information as simple as possible for your contributors.
Alongside each question and paper being developed, you can add a variety of mapping options to match the specifics of your subject and qualifications. Alongside syllabus information, some awarding bodies also provide the assessment objectives, learning outcomes and skills being tested. Others like to tag questions by unit or associate it with course content.
Not only does this enable you to better organise questions and automatically inspect composition data, it also helps to more clearly focus the work of your test development teams.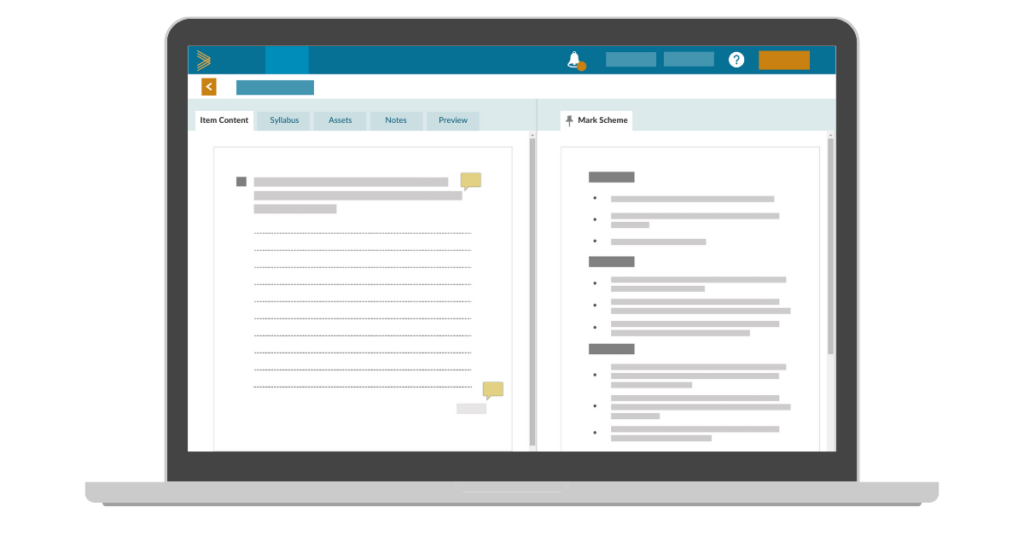 Authors and reviewers can more easily reference these files and sources by pinning them to display alongside the content being developed. While working on each question, authors can also add the relevant information to the mark scheme as they go. When a more complex question may need extra information to aid with accurate marking, they can also separately add 'additional guidance' for examiners.
Quality Assurance Forms at Every Workflow Step
QA forms are a useful tool to help focus the work of your reviewers. However, getting the consistently filled in and returned is challenging.
In GradeMaker Pro you have the option of assigning mandatory QA forms for each step of the review process, so a piece of work can't be submitted until the related form has been completed. This is a good way to ensure that reviewers have fully understood what they have been asked to work on.  
By assigning these forms as an integrated part of each workflow template, you can save a huge amount of time and expand your QA process further.
In GradeMaker Pro you can update your current forms to make them much more specific to each subject, qualification and stage of development. 
By setting up custom workflow templates, every time you commission a new paper or item, highly specialised forms can be populated at every stage. 
Without adding extra workload to the admin and organisation of your development process, you can ensure that each contributor will be given a more thorough QA form.
GradeMaker User Support Documents
We know that not every member of your team will be technically savvy.
While it will make their work much easier to access all their tasks and guidance in one place, they may still need technical support.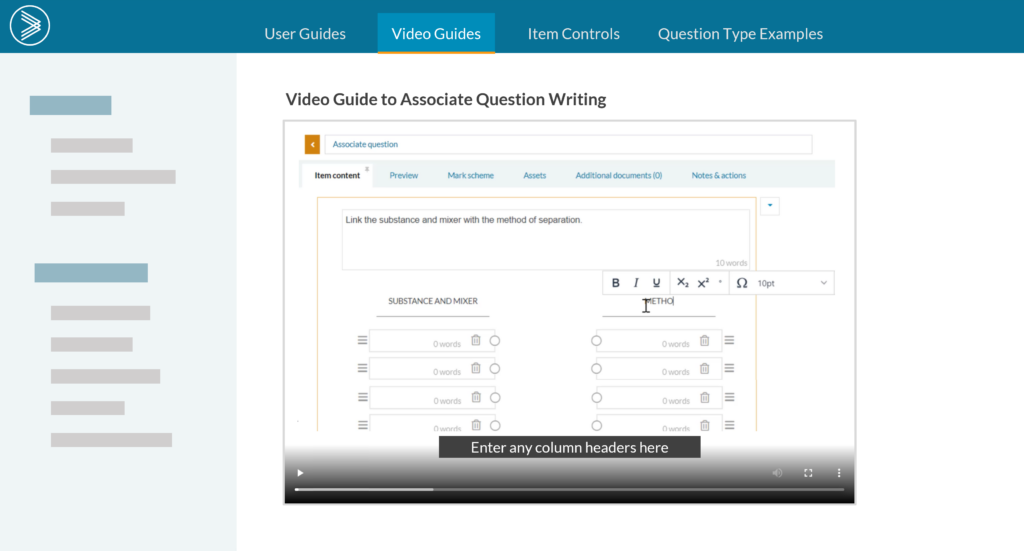 Within GradeMaker Pro they can find a wealth of detailed user guides, and support materials. This includes detailed examples of how to set up each question type with step-by-step animations.
In addition, we run comprehensive training for all your teams during implementation and stay in close contact with all our customers to make sure they don't run into any issues.
We are proud to work with a wide range of leading assessment organisations.